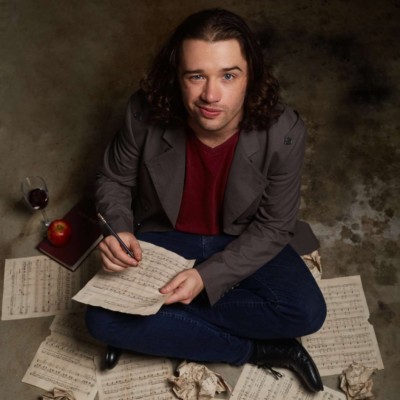 "
A piercing show... that will have you laughing at something you may not admit to your loved ones." ★★★★
"As musically as he is comedically talented, seamlessly slipping from behind the mic to behind the keyboard."
"Taboo topics are laid bare before the audience, and given an entertaining and sometimes twisted perspective..."​
​

"Semple's rhyme structure was absolutely flawless... very reminiscent of Lin-Manuel Miranda."
"The Gospel According to Matthew"
In the cut-throat, commercial industry that is the performing arts, every day is a constant battle between artistic integrity and selling out to make dodgy late-night TV commercials. 
After much determination, deliberation, and desperation, Matthew vowed to ditch art for superstardom — if only he could figure out how. 
Slightly inept, awfully inapt, and endlessly inane, The Gospel According to Matthew is a satirical sermon regarding life, death, and whether one can truly be called an artist without a MacBook and a chai latte.

        In the beginning, there was a 10-minute preview at the 2016 Short and Sweet Cabaret Festival. There, it was met with critical acclaim from judges and audiences alike. At the finals, it received awards for the Best Original Score (Matthew Semple) and the Best Director (Simon Mason).

In November 2016 The Gospel premiered in full for its much-anticipated second coming at the Spicefire Cabaret Festival. Receiving critical acclaim in Brisbane's Spicefire Festival and at The Butterfly Club in Melbourne, The Gospel According to Matthew features everything you were taught not to discuss in polite company.